Lawn Care in Welcome Maryland
Best Local Lawn Service in Welcome, MD – Call Today!
Locally Owned & Operated by Joe Bowling • Over 30 years Experience • Lic# MDA-F 0738 • Insured
Your Welcome Lawn Care Experts
If your lawn is in need of professional assistance, there is no need to look any further. At Lawn Cuts Plus, we can provide you with a variety of services to help your lawn look great throughout the year! Serving Welcome, Maryland, we are a competent and experienced lawn care company. With over 20 years of experience, our residential services include a wide variety of areas of lawn care, landscaping, and outdoor work.
Please call 240-434-0167 for a FREE quote, and let us put together a personalized mowing and maintenance plan for your residence or business.
Locally owned & operated • Over 30 years experience • Lic# MDA-F 0738 • Insured
We Offer the Following Services in Welcome: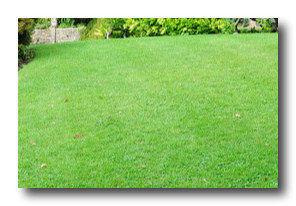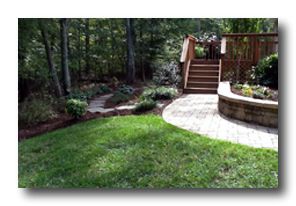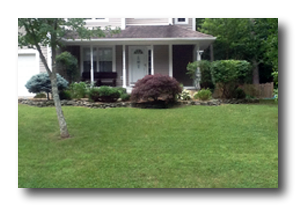 Lawn Care Services We Offer in Welcome, MD
At Lawn Cuts Plus, we can provide you with a free quote that encompasses an estimated price to obtain the lawn that you have always wanted. Allow a professional lawn service in Welcome, MD to create a treatment program that is specifically designed to fit you and your families' needs. With 18 years of experience, we can assess your specific lawn care challenges and tailor a treatment program for you. We provide the following lawn care services:
Fertilization
It is important for your lawn to have the proper nourishment to help them grow stronger, from the roots upward. Our lawn care service includes fertilization, which entails fertilizers that are designed to work into the root zone around plants to provide your lawn with the balanced nutrients it needs. Fertilization provides young plants with the nutrients necessary to establish a strong foundation. Established plants also benefit from fertilization by continuing to build on that foundation.
Weed Control
There are many methods to weed control, and as your lawn care service in Welcome, we can help determine the most effective solution. We can help you achieve the plant environment to develop satisfactory results. We can use a combination of cultural practices to effectively control the weeds and develop a lawn that is well maintained. Our company can help to eliminate various weeds that appear throughout the year.
Crabgrass Control
Crabgrass can spread rapidly around residential lawns, especially during the warm summer months. The key to controlling crabgrass is to make sure that the seeds cannot germinate by applying early season pre-emergent applications. As your quality lawn service in Welcome, MD, we can help you control crabgrass seeds from germinating and provide you with the defense you need against it to develop a healthy lawn.
Developing a Well-Maintained Lawn
Our company has been in business for 18 years and we continue to offer quality lawn care service that you deserve for your residential location. We also offer a free quote to those who are prepared to take action with their lawn. In order to begin the healthy restructuring of your lawn, speak with our team as soon as possible. Contact us today to learn more about how we can help you!
CALL FOR A FAST QUOTE!
We can make caring for your lawn hassle-free!
We Service Welcome, Maryland Daily!
As your lawn service in Welcome, MD, we will take the time to knock on your door and speak with you about every treatment that we have executed and offer any care suggestions we have. There are times when we may identify a specific issue while maintaining your lawn and we will not hesitate to share this news with you. Our lawn care program includes many services to benefit the appearance of your yard, such as fertilization, weed and crabgrass control, insect control, aeration and seeding, and slit seeding. You can contact us to obtain a quote based on the specifics of your home or commercial property.
Your landscape is an investment that requires the proper type and level of care. At Lawn Cuts Plus, we are committed to providing your landscape with the care it needs, which ultimately can enhance your property's value and overall appearance. We have been awarded a grade of A+ by the Better Business Bureau. Our company continues to stand firm on our principles so that we can provide each customer with the service their lawn requires. We have professional specialists who will go to great lengths to provide you with the assistance your circumstances require. We also will develop a program to help customers accomplish their lawn care goals. Each of our lawn care workers is licensed through the Maryland Department of Agriculture.
Outstanding Customer Care
At Lawn Cuts Plus, we are committed to providing the highest quality customer service to each individual we serve. This commitment has been the foundation of Lawn Cuts Plus, LLC for many years. We accomplish this level of service in a variety of ways. We strive to maintain a high level of communication with our clients and, whether we are managing the turf of our customer's home or their office's landscape, we prove our dedication through the work we accomplish. We also demonstrate this commitment through our honesty in all of the services and assessments that we offer.
When a customer chooses Lawn Cuts Plus, we can develop a program that incorporates the needs of the turf, plants, landscape, and individual's goals. Whether this includes tree and shrub services or perimeter pest services, we are available to invest the time necessary to care for our customers and their lawns. We work to achieve the highest quality results. We can provide you with a free lawn analysis and continue from there to provide you with the personal care that you deserve. If your property is in need of tree and shrub care, we can give the landscape the professional appearance it needs. We serve lawn care customers in Welcome, Maryland. If you are in need of any form of lawn service for your home or office, contact us today!